5 Reasons why "Sound of Freedom" became a breakout success story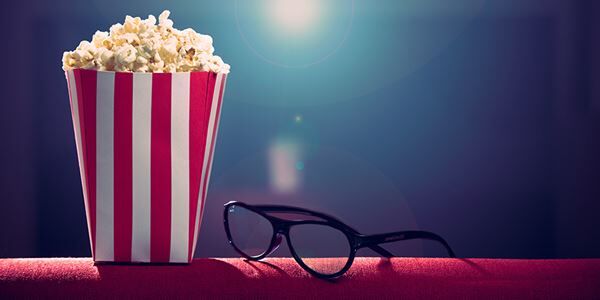 By John Hanlon
Although many of the recent box office headlines have focused on the popularity of Oppenheimer and Barbie, the biggest success story of the year arguably belongs to Sound of Freedom (read our review here).
Last Monday, the Jim Caviezel drama about a man's attempt to rescue two kidnapped siblings reached the milestone of earning more than $150 million at the domestic box office. As of right now, the film has earned more than Tom Cruise's Mission Impossible: Dead Reckoning Part 1, Fast X and Transformers: Rise of the Beasts.
There's even a strong possibility that Sound of Freedom will end the year with more money domestically than Indiana Jones and the Dial of Destiny.
This is a stunning success story for an intense drama that's based on a true story.
With that in mind, here's our list of 5 reasons why Sound of Freedom became a stunning success story.
1.) Quality: One of the most common critiques of films with religious messages is that they are of low quality. At times, such movies are accused of focusing more on furthering their agenda and less interested in telling good stories. Sound of Freedom isn't one of those films. At of this writing, the feature has a 72% critic score (with 50 reviews) on Rotten Tomatoes and a 99% audience score..
2.) Word of Mouth: Sound of Freedom opened on July 4th with $14.2 million. In the ensuing weeks, it's grossed more than 10 times that amount (and it's still in the top 5 at the box office). While some films start with somewhat promising figures and then struggle after early screenings (for instance, Dial of Destiny opened with $60 million and then dropped 56% from its first weekend to its second), Sound of Freedom has slowly but steadily built an audience.
3.) Appeals to Underserved Audience: As the box office results attest to, there is an audience for this films with Christian undertones or characters ("God's children are not for sale," the main character notes.) That audience is seldom served by what Hollywood has to offer. However, they are served by a film that speaks openly about its character's faith. Much has been made about the ticketing strategy for this film (supporters can purchase tickets for strangers to see the film) but part of that success comes from people feeling so positive about the film that they want to spread the word about it.
4.) Good versus Evil: Sound of Freedom pits child traffickers against justice-seekers who want to rescue kidnapped children and prosecute the assailants. There is no middle ground. There's a reason why Law & Order and Law & Order: Special Victims Unit remain so popular today. These shows-- and this film-- pit criminals against justice-seekers. Audiences often appreciate programs and films that show good facing against evil without a moral middle ground.
5.) New and Unique: The subject of child trafficking isn't an easy way to focus on. It's difficult to watch movies that explore such a harrowing and dramatic issue. That's likely one of the reasons why there aren't a lot of films on the subject. Because of that, a drama like Sound of Freedom stands out because it's addressing and dealing with a serious topic that few want to discuss. In the film, it's noted that the topic is "too ugly for polite conversation" but the filmmakers opted to address it, making this film stand out in a crowded marketplace where so many films feel so similar..
Looking for a religious film you can watch with your whole family? Check out our review of Lifemark here.