"Sound of Freedom" Review: Harrowing drama brings attention to heartbreaking issue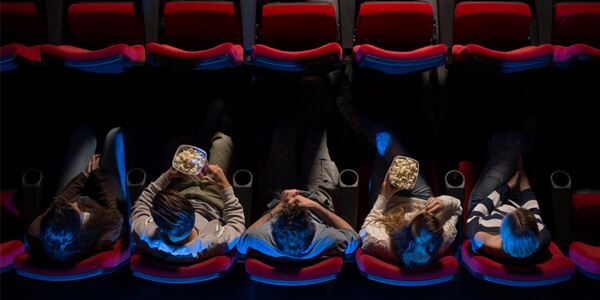 By John Hanlon
"When God tells you what to do, you can not hesitate." So states Vampiro (Bill Camp), a supporting character in the new film Sound of Freedom.
Inspired by a true story, the drama focuses on children caught in the human trafficking industry and one man's personal mission to rescue two siblings from Honduras who are caught in this worldwide travesty. The film offers a positive religious message even while dealing with a difficult subject. Those uncomfortable with a movie addressing the heartbreaking issue of human trafficking should steer clear.
Jim Caviezel stars as Tim Ballard, a former Homeland Security officer who helped catch child predators in the United States. During one particular investigation, he gets the opportunity to do more than just put a pedophile in jail. He gets the chance to rescue a kidnapped child. He changes that boy's life but quickly learns that the boy's sister -- who was kidnapped alongside him — remains missing.
After visiting the kidnapped children's father, Ballard starts searching for Rocio (Cristal Aparicio), the missing youngster. Realizing how much heartbreak he's witnessed and seeing the chance to help save another life, Ballard tells his boss that "this job tears you to pieces and this is my one chance to put these pieces back together."
Much of the film revolves around Ballard's personal mission to rescue Rocio. Like in a typical Law and Order episode, the story finds Ballard chasing after perpetrators, recruiting allies (like the aforementioned Vampiro) and chasing leads. Caviezel makes a strong lead here and it's easy to follow him on his arduous journey. The Passion of the Christ actor brings a steadfastness and eagerness to the mission even when he's up against nearly insurmountable odds. When asked why he's on this mission, he notes without hesitation that "God's children are not for sale."
Director Alejandro Monteverde wisely trusts the audience to understand what's at stake. Instead of settling for sentimentality, he trusts the audience to see how heartbreaking the situation is. He realizes that the audience doesn't need to see the violence and the inhumanity that the children experience. Their faces say it all. Those faces -- once distrustful, fearful, and overwhelmed -- bring on new life after they are rescued.
The screenplay by Rod Barr and Alejandro Monteverde nicely captures a number of different situations here. From the relationship Ballard builds with a child predator early on — a relationship he uses to gather information and capture bigger targets — to the set-up for a massive sting operation, the screenplay captures a number of different elements here.
What it neglects, however, is the relationship between Ballard and his wife Katherine (Mira Sorvino), who barely appears. Considering that the end credits note that Ballard credits his wife with much of his work, it's strange to see her in such a limited capacity.
The feature is most effective in bringing attention to the issue of child trafficking without seeming exploitive or manipulative. From the opening moments showing how a naïve father is manipulated by a beautiful woman to the harrowing scenes showing how children are trafficked from country to country, the story sheds light on how the industry works and how much victims suffer.
In the final moments of the story, a note onscreen reports that "There are more humans trapped in slavery today than any other time in history — including when slavery was legal." It's a devastating fact and one hopes his film will bring more attention to the issue that as Ballard notes is oftentimes "too ugly for polite conversation."
Sound of Freedom arrives in theaters nationwide on Tuesday, July 4th.