Call the show at 830-377-2704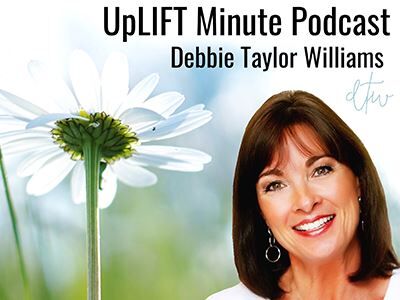 I'm excited to share with you our newest ministry: UpLIFT Minute Devotionals. Uplift your spirit by listening.
If you prefer to read UpLIFT instead of listen to it, let us know and we'll deliver an UpLIFT devotional to you once a week. Help us spread theses UpLIFTing words to others. Let us know the name of your favorite station where you'd like to hear UpLIFT. Also for you: Prayers of My Heart Journal, "Am I A Christian" Assessment.
Show Links:
---
---
Debbie's passion for Christ is evident whether you attend a conference where she's keynoting or you read her books. Her energy and insightful application of the Scripture combined with her joy of the Lord are contagious. Added to that are her practical tools, like her Prayers of My Heart prayer journal, endorsed and used by Beth Moore.