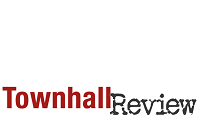 The Townhall Review is a one stop shop for relevant news and intelligent analysis from the leading talk show hosts in the nation: Hugh Hewitt, Michael Medved, Dennis Prager, Bill Bennett, and Mike Gallagher.
Show Links:
---
Watch the Show
---
Friday, December 8, 2023
Join Hugh LIVE: Weekdays, 6-9AM ET.
Visit Hugh's website: https://hughhewitt.com
Follow Hugh on Twitter: https://twitter.com/hughhewitt
The Hugh Hewitt Show on Facebook: https://www.facebook.com/hughhewittshow/
Hugh on Rumble: https://rumble.com/c/HughHewitt
Subscribe to The Hugh Hewitt Show's podcast here:
Apple Podcasts: http://bit.ly/HHShowApple
Google Podcasts: http://bit.ly/HHShowGoogle
Spotify: http://bit.ly/HHShowSpotify
Check out the Hughniverse for a commercial-free archive of The Hugh Hewitt Radio Show and The Aftershow with Duane "Generalissimo" Patterson anytime you want: https://www.hughniverse.com
---
Sunday, December 10, 2023
Yesterday I mentioned that, following cultural trends, the church seems to have done away with the concepts of sin and salvation and substituted concepts of personal fulfillment, but that in doing so it has made fulfillment impossible since the effort has eliminated ...
---
Hugh Hewitt is a broadcast pro who has informed and entertained on radio and television for over a decade. Hewitt is co-host of the weeknight television Life & Times Tonight, a three-time Emmy award winner on KCET-TV, Los Angeles. Author of five books, Hewitt continues to write widely on diverse topics from politics to religion to culture for magazines and newspapers across the United States. He is a frequent contributor on television's most watched programs including CNN, Fox News, Nightline, The Today Show, and Larry King Live. A 1978 honors graduate of Harvard University and a 1983 honors graduate of the University of Michigan Law School, Hugh Hewitt served for nearly six years in the Reagan Administration in a variety of posts, including Assistant Counsel in the White House. He is also a member of the California Arts Council and the Orange County Children and Families First Commission. The Hugh Hewitt Show-opinion and information with a unique twist- heard in daily syndication on leading talk stations across the United States including Los Angeles, Washington DC, Seattle, San Diego, Phoenix, Minneapolis, Denver, Sacramento, and Louisville. Available on a market-exclusive, barter basis.