Docs in a Pod focuses on health and wellness for everyone. Co-hosts Dr. Audrey Baria, Dr. Tamika Perry, veteran broadcaster Ron Aaron and featured guests share ways to get and stay healthy—in both body and mind.
Show Links:
---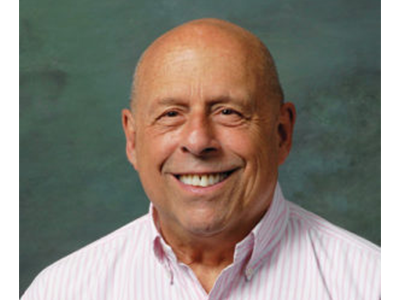 Meet Ron Aaron
Ron Aaron is an attorney and award winning veteran broadcaster. He was a top rated talk show host in Washington, D.C., Philadelphia, and San Antonio, Texas before transitioning to hosting health and wellness radio shows for a number of organizations including WellMed Medical Management and the Global Pain Association.

Aaron earned his BA degree in English from Case Western Reserve University, a Master's Degree in Communications from The Ohio State University, and a law degree with honors from George Washington University's National Law Center. He was selected to be a member in Order of the Coif, the honorary legal association for law school graduates in the United States. To be eligible, a student at a law school with a chapter of the Order must earn a J.D. and graduate in the top 10 percent of his or her class. Aaron was also the first male in America to serve as executive director of a Rape Crisis Center.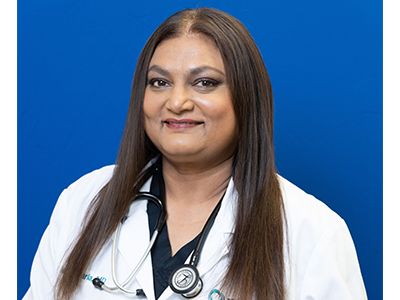 Meet Dr. Audrey Baria
Dr. Audrey Baria has been part of the WellMed family for 5 ½ years and is currently a provider at the WellMed at 9th Avenue North clinic in St. Petersburg, Florida. Her interest in medicine began at a very young age, thanks to her uncle, who was a general practitioner. He would often take her on house calls to see patients that could not visit the clinic. During these house calls, Dr. Baria saw the impact a provider could have on someone's life and knew she wanted to make a similar impact on others.
As she got older, her interest in medicine continued to grow, eventually leading her to Ross University School of Medicine in Portsmouth, Dominica, where she earned her Medical Degree. She completed her residency and an OBGYN fellowships at St. Mary Hospital in Hoboken, New Jersey. Dr. Baria is board certified in family medicine, which she loves.
Training as a family medicine practitioner, Dr. Baria got the opportunity to work with patients in all stages of life. However, one area of family medicine quickly rose above the rest, -- geriatric care. For Dr. Baria, geriatric care allows her to make the most significant impact on patient lives. As we age, it can be easy to overlook your own self-care. Dr. Baria takes pride in showing her patients that someone cares for them and their health, which helps motivate them to care too.
While caring for patients at WellMed, Dr. Baria has achieved her goal of changing her patients' lives for the better by promoting the important practice of seeking preventive care and implementing an all-things-in-moderation lifestyle, two things that are very important to overall health and well-being. She is thrilled to serve her patients daily and describes her work as humbling, fulfilling and gratifying. When she is not caring for her patients, she enjoys spending time with family, traveling and photography. Dr. Baria lives in Tampa, Florida with her husband, to whom she has been married for 22 years, their teenage daughter and their beloved dogs.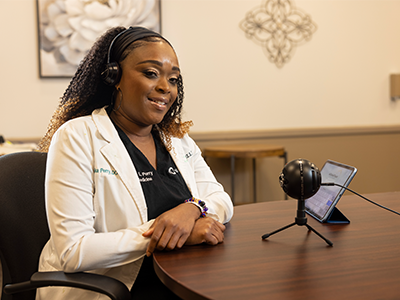 Meet Dr. Tamika Perry
Dr. Tamika Perry has been part of Optum since 2014. She transferred to WellMed in 2018. She is currently a provider at WellMed at Redbird Square in Dallas. Dr. Perry is board certified in family medicine and has been in practice for 15 years.
Her main inspiration has been her father. He has been a strong advocate of her going to school, getting an education and doing right for herself. Another inspiration is Dr. Ronald Tanner, a residency preceptor who mentored Dr. Perry. Dr. Tanner shared the following wisdom with Dr. Perry that has stayed with her: "Listen to your patients well. If you listen to them, they'll tell you what's wrong and they'll tell you what to do. You just have to apply your medical knowledge."
Dr. Perry was raised in a military family and, as a result, grew up in many different areas. She started school in Germany and later graduated from high school and undergrad in Texas. She is most passionate about patient education and disease prevention, which led her into primary care. She is also passionate about educating communities. Dr. Perry strives to collaborate with community establishments like churches, YMCAs and other pillars to help people know that moving forward is the ultimate mission.
Her proudest career accomplishment is her Teacher of the Year award from the American Academy of Family Physicians in 2011 for her work in educating students and residents.
Dr. Perry is passionate about traveling and exploring the world with her 16-year-old daughter. To Dr. Perry, traveling is more than just "lying on a beach." It's immersing in different cultures, perspectives and geography. She's made it her goal to visit all seven continents. She has three to go: Antarctica, Australia and South America.