Dream Big Leadership Radio
Call the show at 404-641-6411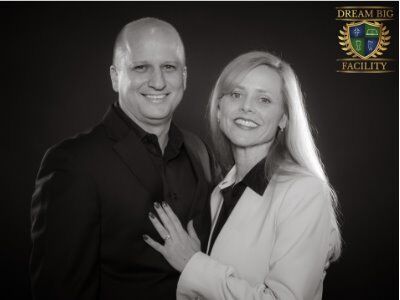 International trainers, speakers and Executive coaches with The John Maxwell Team Ryan and Bridgett Krause offer a weekly leadership coaching session every Saturday afternoon at 12:30
On AM 630 The Word Saturdays at 11:00 AM
Show Links:
---
Ryan and Bridgett are both international Trainers, Speakers and Executive coaches with the John Maxwell Team.
Ryan has been a tested business leader for over 20 years and has earned the respect of the top leaders in our community. He has created a reputation for entering businesses and creating systems and structures to take the business to the next level. He has taken individual sites of national companies from dead last to top performers. Most importantly, Ryan has helped people to accomplish goals that they didn't think were possible.
Bridgett is the founder and CEO of the Dream Big Facility. She graduated from San Diego State University and has owned a successful million dollar business for 8 years in Texas, before moving into her passion as a full time coach and trainer.
Both have been a part of Global Transformation with the John Maxwell Foundation, training thousands of leaders in Guatemala, Paraguay, and Costa Rica to help transform the values and culture of these nations.
Bridgett has conducted workshops and keynotes on leadership and personal growth for multiple State Conferences, the Lowe's Corporation, University of Texas Rio Grande Valley, and many private and non-profit organizations.
She currently serves on the President's Advisory Council and as a Faculty Member on the John Maxwell Team training 20,000 plus Team members in over 160 countries.
Her greatest passion is helping individuals find their purpose and empowering them to walk out a life they design and choose.
Together, these two bring over 40 years of executive experience to the table and are certainly doing their part to impact the world in a positive direction.