Christian Financial Perspectives
Call the show at 877-718-7884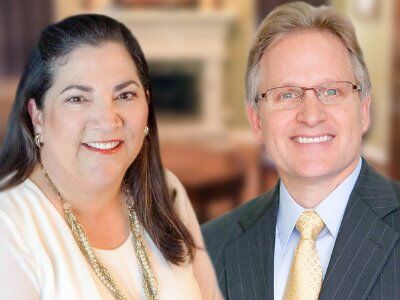 What does God's Word say about money? Integrate your faith with your finances.
Show Links:
---
Bob Barber, a Certified Wealth Strategist®, is the founder and head financial advisor of CIS Wealth Management Group. He has a background in radio through his program "Christian Investors Daily", which ran for 8 years in San Antonio, Austin, Houston, and Corpus Christi. Through the program, Bob built a loyal audience. It has been over 10 years since the radio program aired, but Bob has been asked all the time if the radio program would be coming back. Thus, "Christian Financial Perspectives" began with co-host and fellow colleague Mary Jo Lyons, a Certified Financial Planner®. Mary Jo Lyons also has a background in radio and has a heart for teaching. Her radio program aired in Charlotte, NC called "Financial Strategies for Life".

Both Bob and Mary Jo put a lot of themselves and their passions into the program. Everyone has a past and a story to tell – especially when it comes to making financial decisions – and Bob and Mary Jo are excited to share these stories when it comes to making financial decisions that are more often than not also emotional decisions.