Kim Elerick and Mandy Majors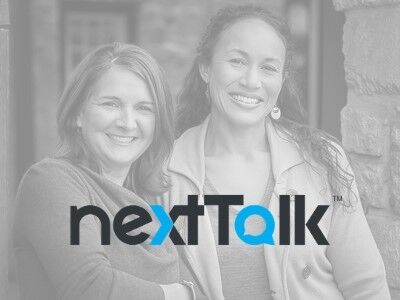 Are you having trouble keeping up with the rapidly-changing assortment of apps available to our kids? How do we keep our kids safe online? nextTalk is a nonprofit organization helping parents find practical solutions on how to cyberparent by creating open communication. We are learning together to prepare for the nextTalk!
Show Links:
Mandy Majors:
Mandy grew up in a small Indiana town. Her parents divorced when she was three years old. She survived many bad teenage decisions and landed at Indiana University. She graduated with a BA in political science and criminal justice, and a minor in psychology. Mandy has been happily married to her husband, Matt, for 17 years, and they're raising two kids (ages 13 and 9) in a quaint little Texas community. Mandy has worked in the legal field for more than 20 years. For the past 12 years, Mandy has volunteered in various positions at her home church with a focus on serving families and leadership development.
This whole adventure
started in 2013 when Mandy's older child—then 9 years old— asked a highly sexualized question. This was a light-bulb moment, and the question set Mandy on a new path. She created a mom's group that grew from 20 to 200 within three short semesters. At the same time, her online group exploded to more than 1,400 moms from all over the world. And this with no marketing—just word of mouth! Mandy was also asked to speak on television and radio.
As Mandy continued on this journey, she identified a paradigm shift in this new digital era, forcing us to address issues previous generations of parents never encountered. Cyberparenting isn't only about rules and restrictions; it's also about relationship. At first Mandy missed that dynamic because of complacency. Then she discovered the key is a simple solution—open communication. But the process of achieving such a rapport is complicated and time consuming. Parents need to begin relationship-building early, even before their children's tween years hit. Mandy often continues to mess up as a parent, but she is finding valuable lessons in those mistakes. She's awake and alert now, ready to face the complicated questions our tweens face today that are caused by early online exposure. Mandy explores all these issues including but not limited to transgender, sexuality, sex, and social media management. She also shares personal stories and conversation starters in her book, TALK: A Practical Approach to Cyberparenting and Open Communication, available here.
Mandy's time is split between researching, team building, speaking, writing and talking to her family about everything. And she's completely addicted to Diet Coke.
Deuteronomy 6:6-7
---
Kim Elerick:
Kim graduated from the University of Hawaii with a dual degree in broadcast journalism and family resources with the intent of using media as a way of bringing information and resources to families. She spent 15 years in radio production, with 10 as a morning-show host on The Fish, 95.5 FM. She was the promotions director for various radio stations and worked in sales and marketing for Salem Communications in San Antonio, Texas. Kim was the marketing director and tour guide for a travel agency that took her around the world. She also acted as a sales and counseling trainer for Jenny Craig. She has been in ministry leadership at her home church for more than 10 years, and she has volunteered her time to create marketing campaigns for various organizations including the American Heart Association.
Kim and her husband, Charles, of 14 years were part of a pre-marital counseling team that created and led marriage conferences for New Hope, Oahu (one of the largest churches in America). She is passionate about teaching practical tools for a healthy marriage based on open communication and reducing the stigma of counseling.
Kim has three children (ages 7, 4 and 2). She enjoys the challenges and rewards of homeschooling. Kim is a self-proclaimed foodie and dance-party mama; she is comfortable with the fact that coffee is her non-Jesus-life-force.
James 1:2-4