Turning Point with Dr. David Jeremiah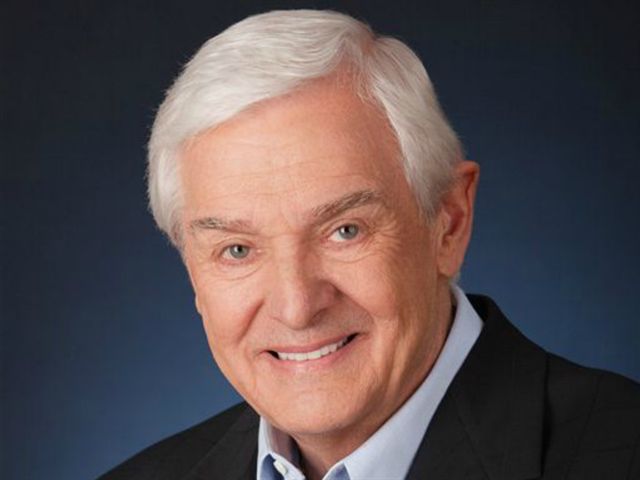 Listen on 630 KSLR
Monday
10:00AM - 10:30AM, 9:00PM - 9:30PM
Tuesday
10:00AM - 10:30AM, 9:00PM - 9:30PM
Wednesday
10:00AM - 10:30AM, 9:00PM - 9:30PM
Thursday
10:00AM - 10:30AM, 9:00PM - 9:30PM
Friday
10:00AM - 10:30AM, 9:00PM - 9:30PM
Latest Broadcast
Understanding God's Blueprint, Part 1
9/17/2019
Ask anyone who's doing it and they'll tell you: living your life according to God's unique plan brings the deepest satisfaction you'll ever know. Dr. David Jeremiah unpacks that truth as it plays-out in the lives of Joseph and his family. If you need some encouragement to follow God's will, listen.
Featured Offer from Turning Point
CLEARLY GOD - 2020 Turning Point Calendar
Stunningly Beautiful 14-month calendarThis stunningly beautiful 14-month calendar is ready for you to display and use proudly in your home or workplace.It features:*Inspiring Scriptures that will focus your thoughts on God's attributes each month*Magnificent images of God's creation*Notation of holidays and other special days*A daily plan to read through the Bible in a year*Holiday planning guides for Thanksgiving and Christmas 2019*Space to jot down appointments, birthdays, or special eventsIn 2020, make it your personal quest to find God's perspective as you seek to know His purpose for your life each day. Follow the Bible reading plan as you look to His guidance, pursue His calling, search for His vision, and praise Him for who He is—Clearly ... God.