Leading The Way with Dr. Michael Youssef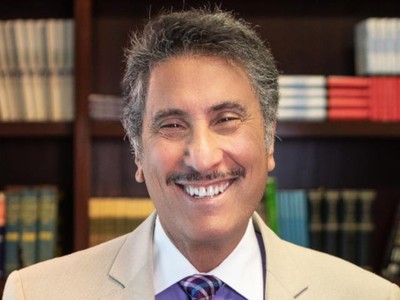 Listen on AM 630 The Word KSLR
Monday
8:30AM - 9:00AM, 8:30PM - 9:00PM
Tuesday
8:30AM - 9:00AM, 8:30PM - 9:00PM
Wednesday
8:30AM - 9:00AM, 8:30PM - 9:00PM
Thursday
8:30AM - 9:00AM, 8:30PM - 9:00PM
Friday
8:30AM - 9:00AM, 8:30PM - 9:00PM
Saturday
1:00PM - 1:30PM, 9:30PM - 10:00PM
Latest Broadcast
End of History and You, Part 5
3/8/2021
On the next Leading The Way – listen in to what Paul told the Thessalonian church about standing up for your faith – even when it brings persecution. 
Featured Offer from Leading The Way

GET DR. MICHAEL YOUSSEF'S ENLIGHTENING NEW BOOK
As our nation faces unparalleled unrest and division, many believers are wondering what to do next. Is there even hope for this present crisis? Pre-order your copy of Dr. Youssef's NEW book Hope for This Present Crisis today for your gift of any amount—and learn the steps you can take to make an impact for Christ in your home, your church, and your community.  Plus, when you pre-order, you'll also receive a FREE downloadable digital resource: Hope for This Present Crisis Action Guide, an exclusive companion to the book.