Insight for Living with Chuck Swindoll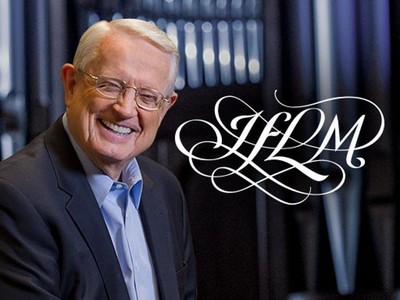 Listen on AM 630 The Word KSLR
Monday
3:30AM - 4:00AM, 8:00AM - 8:30AM
Tuesday
3:30AM - 4:00AM, 8:00AM - 8:30AM
Wednesday
3:30AM - 4:00AM, 8:00AM - 8:30AM
Thursday
3:30AM - 4:00AM, 8:00AM - 8:30AM
Friday
3:30AM - 4:00AM, 8:00AM - 8:30AM
Sunday
1:00AM - 1:30AM, 11:30AM - 12:00PM
Latest Broadcast
Taking Problems by the Throat, Part 2
12/11/2023
Nehemiah's task of rebuilding Jerusalem's wall was complete, but he still had an important job to do as Israel's leader. Although the people of God could once again dwell in their capital, many of them continued to follow the wicked example of their previous pagan oppressors. Discover how Nehemiah handled this failure as you listen to Pastor Chuck Swindoll's message on Nehemiah 13. The ancient leader's gracious, prayerful, and firm example remains relevant as a helpful standard for us today.
Featured Offer from Insight for Living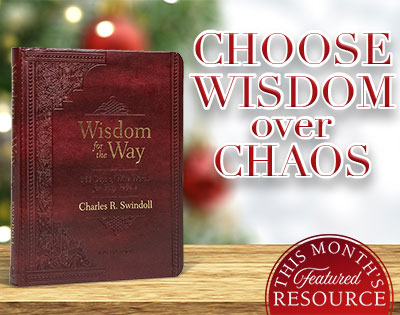 This Month's Featured Resource | Wisdom for the Way: 365 Days of Wise Words for Busy People
With days often full of busyness, uncertainty, and challenges, God's wisdom is our only true source of peace, stability, and understanding. In this new edition of Wisdom for the Way, Pastor Chuck Swindoll offers practical and encouraging insights through some of his most meaningful writings to help you overcome the chaos and live above the drag of human opinion. This deluxe leathersoft edition features daily devotions on topics such as contentment, character, work, and worship along with the addition of thought-provoking questions and space for writing your personal reflections. As you walk with Jesus each day, this 365-day devotional will help you discover balance for the hours you're anxious, strength for the days you're weary, and guidance for the times you're seeking direction. See what can happen when timeless wisdom goes to work in your life in Wisdom for the Way.