You Are a Light in a Dark World - iBelieve Truth: A Devotional for Women - September 29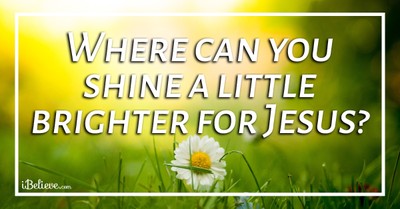 Crosswalk.com

You Are a Light in a Dark World
By Tiffany Thibault
In him was life, and that life was the light of all mankind. The light shines in the darkness, and the darkness has not overcome it. - John 1:4-5
I love to go to the theatre. Once I have purchased my tickets, I impatiently wait for the night of the event. I love to arrive early and to be handed a playbill on the way to my seat. I find it fascinating to read the bios about the actors and actresses. Having a little bit of insight into who the actors are in the real world adds so much to the roles that they act out before me in the theater world.
Excitement builds in me as the lights begin their warning flicker to hurry latecomers to their seats. The lights over the audience dim into darkness as the lights above the stage turn on and the curtain opens to reveal the stage set to tell a story.
The next few hours as the story unfolds, the actors and actresses are illuminated as the audience sits in darkness. The focus is on the stage and the scene that is playing out before you. Even though the light is not shining on the dark audience, there is enough light from the stage to allow any audience member to safely exit their seat to leave the theatre, without needing any other light. The dark theatre is not too dark to overcome the light on the stage.
Now, let's think about our daily life. We are also on stage, playing the various parts that have emerged and developed in our own lives. We hold roles such as wives, mothers, daughters, workers, chef, volunteer, and the list goes on. Though we have many roles, one thing is constant: our faith stays with us in each situation.
Jesus told a parable about hiding our faith from the world and compared it to putting a lamp under a bowl. Matthew 5:15 says this: "Neither do people light a lamp and put it under a bowl. Instead, they put it on a stand. Then it gives light to everyone in the house."
How silly it would be if I were to invite people over for a dinner party and turn on a lamp and put it in the closet. It would do no good to anyone at that party. We wouldn't be able to see what we were eating, or where we were walking. The entire party would be a waste of time and effort.
We live in a world full of people stumbling in the dark. They do not know God. Many of them though, do know that we know God. They are definitely watching our actions and listening to our words. If we are walking close to the Lord and filling ourselves with more of Him through studying our Bibles, then His light and love should radiate from us. The way we are speaking and acting (behaving) in our lives, should be shining brightly to those who are lost, broken, and stumbling in the darkness of their depression, their pain, or their wandering.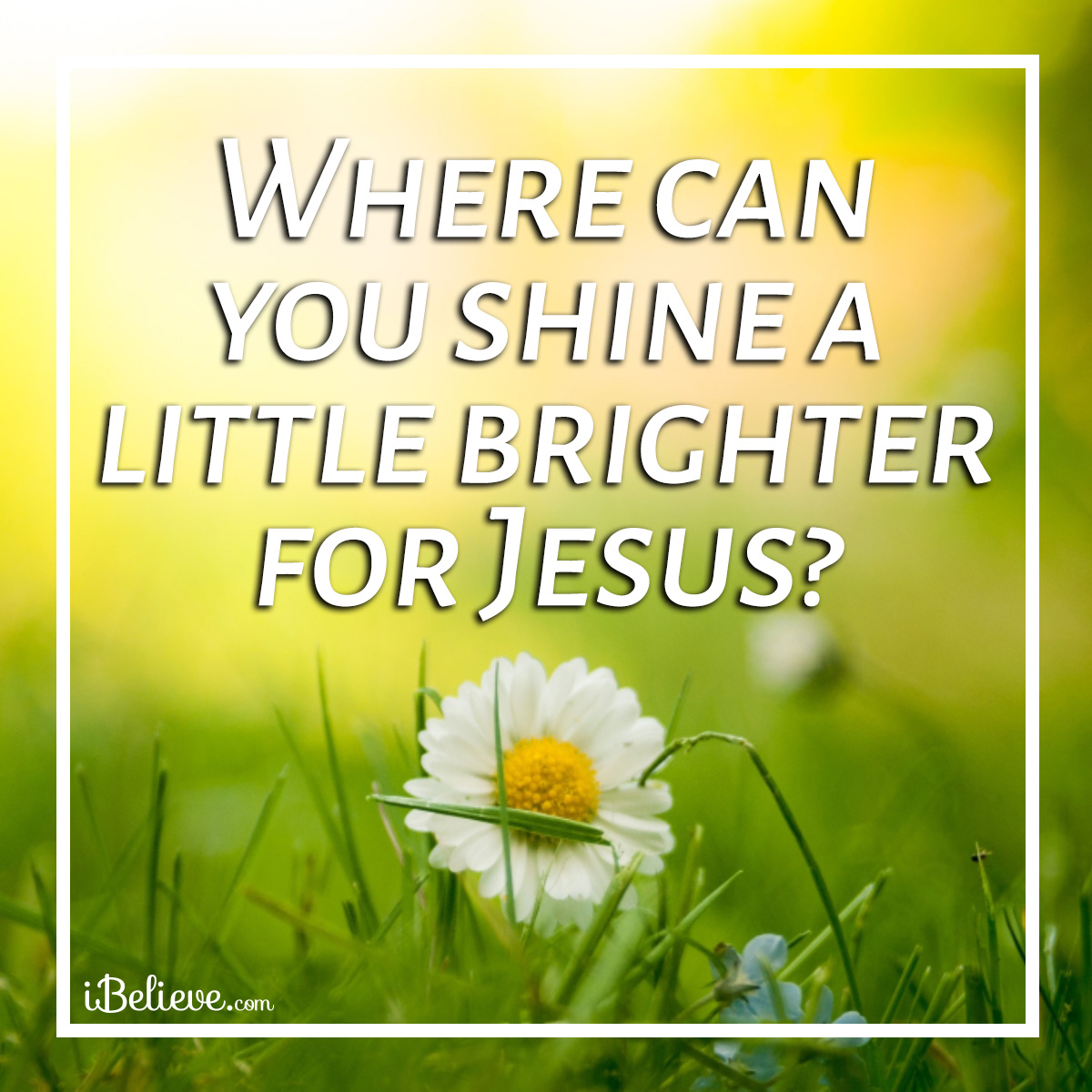 As you go through your day, can you think of any times when you can shine a little brighter for Jesus? Who is in your path that you can cast some Jesus into their darkness? People everywhere need hope, they need a smile, they need to know that they truly matter. Let's determine together to allow Jesus to shine through us, to not stop from speaking His truth when someone is crying out from the darkness. Perhaps you are the only one that can help that one person who crosses your path today. Let Jesus shine through you today.
---
Tiffany Thibault enjoys living life with her husband, two teenage daughters and one very large dog. She homeschools her girls, and loves to write and speak about Jesus. She loves long walks, coffee and anything chocolate. You can find her over at www.TiffanyThibault.com.
Looking for authentic conversations about how to deal with body image, insecurity, and comparison issues as a Christian woman? The Compared to Who? Podcast is the show for you! Twice a week, we tackle tough topics like dieting, disordered eating, weight loss, aging, body dysmorphia, and more from a practical, grace-filled, gospel-centered perspective.