God's Strength Instead of My Own - iBelieve Truth: A Devotional for Women - December 7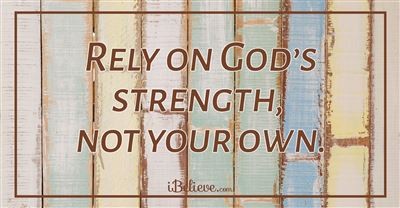 Crosswalk.com

God's Strength Instead of My Own
By: Kristine Brown
"It was not by their sword that they won the land, nor did their arm bring them victory; it was your right hand, your arm, and the light of your face, for you loved them." - Psalm 44:3 NIV
I stood waist-deep in the shallow end, splashing around with my four-year-old. His contentment lasted only a few moments before he was ready to move on to bigger challenges. With his arm floaties firmly in place, he eyed the water slide across the Olympic-sized city pool.
I assessed the situation. It was a long way around to the other side. And if we exited the pool now, no doubt the scorched pavement would burn his tender feet as we made the trek over there. I devised a plan I felt sure wouldn't fail.
"I'm a strong swimmer," I thought. So I hoisted my little sidekick on my back and told him to hold on tight to Mommy. A little extra effort on my part, and we'd be sliding down that slide in no time. A few yards toward deep water, we heard a loud whistle blow. The lifeguard saw what I was trying to do and stopped us for our own safety.
It can be so easy to get carried away in our own strength, can't it? Whether we're moms, wives, daughters, sisters, or friends. Life's demands call to us constantly, leading us farther out into deep water. We convince ourselves that we're good. Just fine. And all we need is a little more effort to get us there.
It's in those times we need to be reminded, and maybe even redirected, by our loving Father. Today's verse reveals this powerful promise. We can rely on God's strength instead of our own.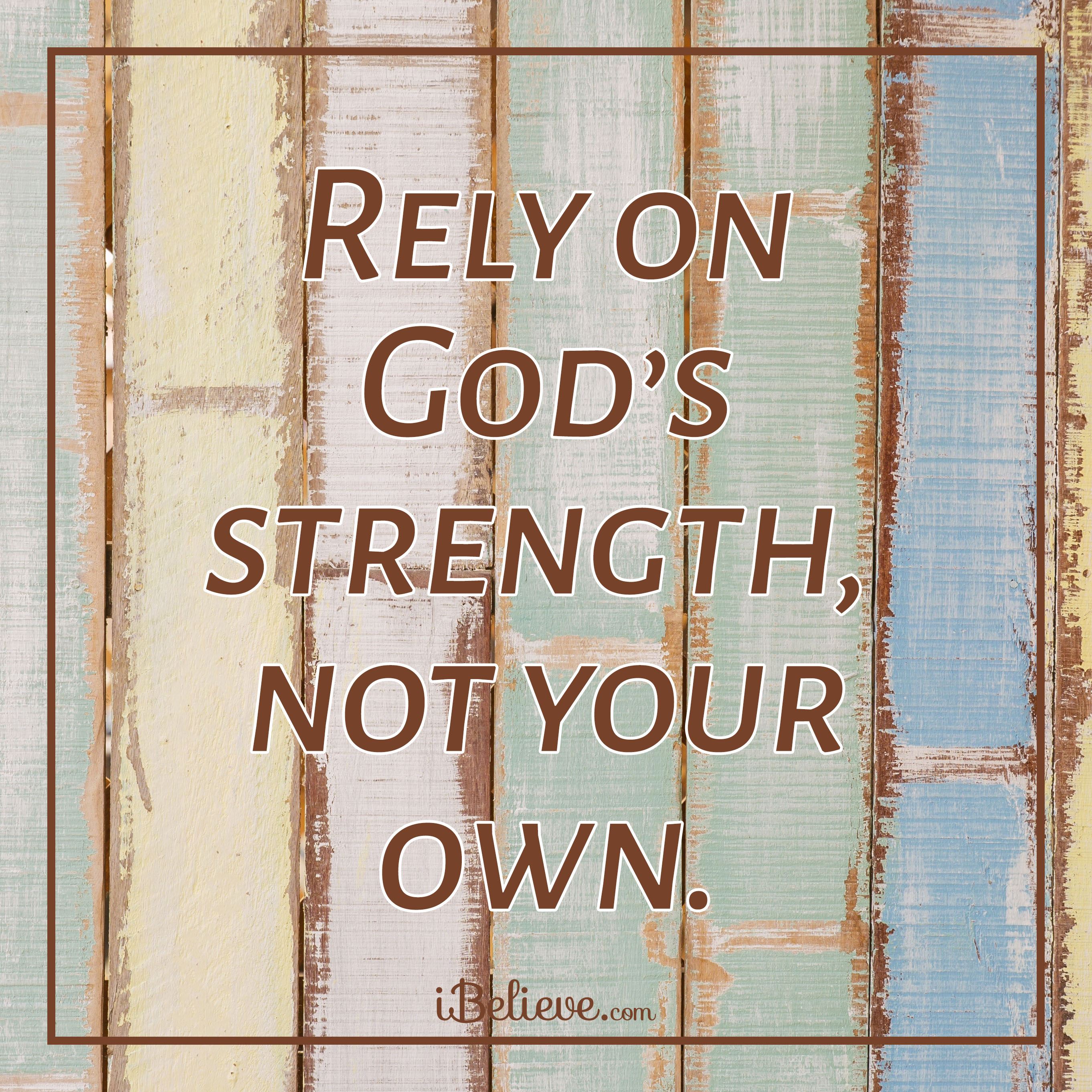 "It was not by their sword that they won the land, nor did their arm bring them victory; it was your right hand, your arm, and the light of your face, for you loved them." - Psalm 44:3 NIV
Psalm 44 takes us back to a desperate time when Israel faced an unyielding enemy. This plea to God for help started with a proclamation of God's power in past victories. It reaffirmed their belief in God's strength over theirs. Although they didn't understand why God allowed this hardship to come upon them, they continued to trust when it would've been easy to take matters into their own hands. Even through their solemn lament, the Israelites knew the key to living in victory.
God is faithful. He calls us back to the safety of His powerful arms when we try to do things in our own strength.
If you've been carrying things in your own strength lately and sense God warning you away from deep waters, let today's verse bring you back to your safe place. Just like the lesson I learned from the lifeguard, God longs for us to rely on Him.
When I heard the chirp of the whistle that day, I looked up and saw the lifeguard motioning me toward him. He explained that even when someone feels like a strong swimmer, they don't realize it only takes one moment of weakness to cause a dangerous situation. Sometimes we can get over-confident in our own abilities. I am thankful for his attentiveness to those under his care.
In the same way, God stands attentive to our every thought, every decision, and every need. We don't have to wear ourselves out by struggling to do it all. Let's respond to God today as He calls, motioning for us to come to Him. Let's return to the safety and strength of God's loving arms. "He tends his flock like a shepherd: He gathers the lambs in his arms" (Isaiah 40:11).
---
Kristine Brown is a communicator at heart, sharing inspiration that highlights God's powerful Word and redemptive grace. You'll find weekly encouragement to help you "become more than yourself through God's Word" at her website,kristinebrown.net. Kristine is the author of the book, Over It. Conquering Comparison to Live Out God's Plan, and the upcoming companion devotional for teen girls.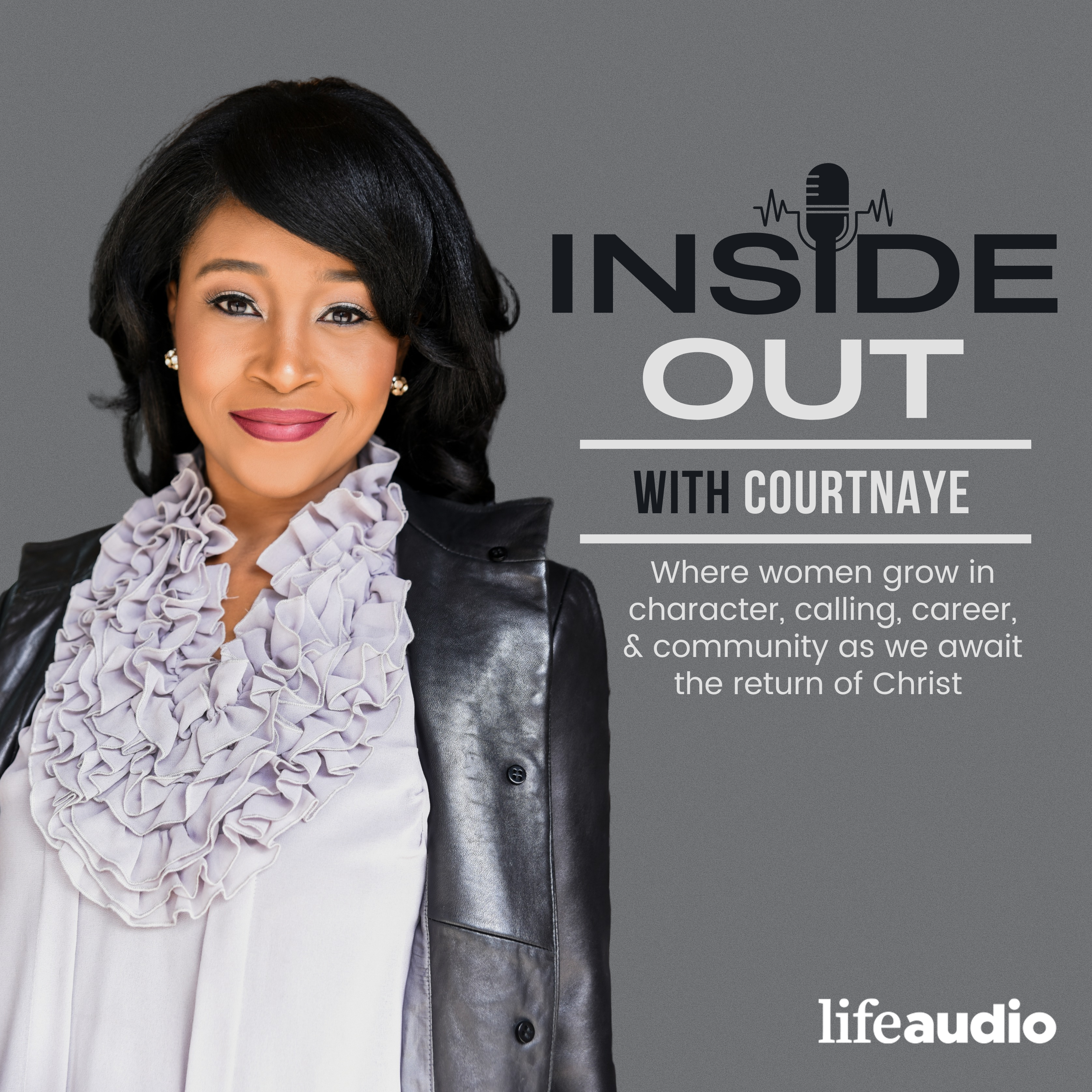 Want to grow in your character, career, calling, and community? We've got a podcast for you!
Are you ready to start tackling your goals? Have you been looking for a few helpful ways to reach them successfully? Join Courtnaye as she shares lots of practical tips that will help you accomplish your goals with a solid plan forward. Just click the play button below!
Click here to see the full list of Inside Out with Courtnaye episodes!