Building a strong community takes each one of us
Project One is the place to start
Throughout the San Antonio and surrounding areas, volunteers and mentors are changing lives and transforming our community. Whether you are interested in mentoring, preparing food bags for clients in a food pantry, or spending an afternoon with a senior or child, you can join us in making a difference with Project One.
This is an opportunity to "love your neighbor" by spending time giving back and impacting San Antonio for the better. Why? Because… "We should help others do what is right and build them up in the Lord. For even Christ didn't live to please himself." Romans 15:2-3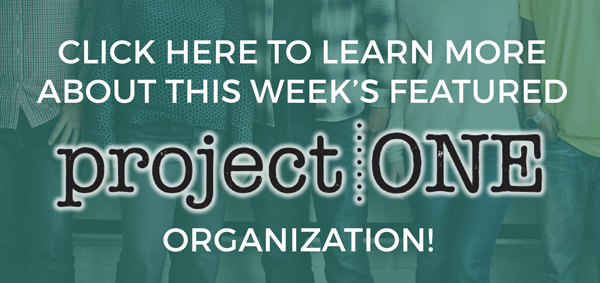 If you have an organization or a business that utilizes mentoring of others, we would love to feature you on our show.

Project One is ONE PERSON, ONE HOUR, ONE LIFE CHANGED.....

If your organization makes a difference in the life of another - we want to talk to you!

CONTACT JAN @ 210-526-3621
or via email at [email protected]
Project One Podcast (each Monday the previous weekend's shows will be uploaded. For all podcasts of Project One - please scroll down. THANK YOU!
---
How does this work?
Click below to find the organization you can help and how you can make San Antonio a better place!

You will find both community-based and faith-based organizations in our city that are working to make lives better.
If your organization recruits volunteers or mentors and you would like to participate in Project ONE click here.
Project ONE is brought to you by Salem Media Group - San Antonio,
, and the San Antonio Christian Leaders
Contact:
Jan Johnson
9601 MCALLISTER FREEWAY #1200
SAN ANTONIO, TX 78216
2105263621
[email protected]