5 Prayers for America on 9/11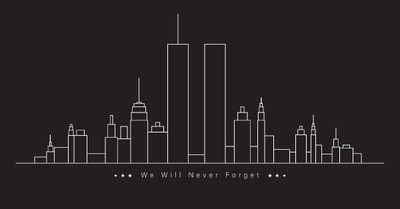 By Vivian Bricker, Crosswalk.com
Brought to you by
September 11, 2001, was a terrible day for America. It has now been recognized as a day to remember the people who passed away in the 9/11 terrorist attacks. Even though this event happened over two decades ago, it still impacts America today.
If you lost someone on 9/11 or you feel deep sadness over the events, a great thing you can do is to offer up a few prayers for America this year on the anniversary of 9/11.
Here are five prayers for America on 9/11.
1. A Prayer for Comfort
One prayer for America on 9/11 is a prayer for comfort. Due to the attacks on the World Trade Center, the Pentagon, and the White House, most of America felt the pain of not being secure.
Muslim terrorists, part of Al Qaeda, embarked on several attacks to destroy the World Trade Center, the Pentagon, and the White House; however, the World Trade Center was damaged the most severely. Al Qaeda hijacked multiple planes to crash into the targeted buildings.
Thankfully, the White House was protected from the attacks, and the Pentagon was able to be repaired in less than a year. The World Trade Center, however, was brutally destroyed and wasn't rebuilt until years later.
With the thoughts of these horrible attacks, it is important to have a prayer in place. This prayer can help bring comfort back into our hearts and give us the peace we need.
Dear Lord, today is a difficult day for many, including myself. Please bring comfort into the hearts of those who lost someone in the 9/11 attacks. Please also bring comfort into the hearts of all Americans to know that you are with every single one of us. We need your peace and comfort. In Jesus' Name, Amen.
This is an outline of a prayer you could pray on 9/11, but don't be afraid to add your own words and unique additions.
2. A Prayer for Safety
A second prayer for America on 9/11 is a prayer for safety. Similar to many Americans, I feel the great unrest that still remains in our nation due to the attacks of Al Qaeda in 2001. Although I was a small child at the time of the attacks, we learned about this devastating event in school.
We were required to watch the video footage of the planes crashing into the World Trade Center, and it impacted me deeply. I thought about the moms, dads, friends, and loved ones who would have lost their lives in this terrorist attack.
Yet again, I was not personally impacted by the 9/11 attacks, yet the country as a unit was deeply affected. A time of not feeling safe or secure can still be felt today. America was once a place that was believed to be indestructible, yet the 9/11 attacks proved this to be wrong.
Just like any other nation, America can be hurt, attacked, and destroyed. It is in times like these that we need to pray for the safety of our nation. The anniversary of the 9/11 attacks is the perfect time to bring these prayers to mind.
Dear Jesus, during times such as these, we are reminded of the importance of turning to You. You are the One who gives us safety and protects us from the work of Satan and sin in the world. Please give us safety and security in our homes. America has been subjected to destruction and attacks in the past, and we need Your protective hand to keep us safe. Please provide us with safety and never leave our sides. In Jesus' Name, Amen.
Return to this prayer when you need to pray for safety, and add on any additional personal prayer requests that you need to bring before the Lord.
A third prayer for America on 9/11 is a prayer for healing. Ever since the 9/11 terrorist attacks, the nation of America has been in need of healing. The Pentagon was fully repaired in less than a year, yet the World Trade Center had to be fully rebuilt.
It is now known as the One World Trade Center and was officially opened to the public in November 2014. Despite the buildings being repaired and rebuilt, the hearts of many have never experienced true healing.
Healing doesn't come overnight. In fact, healing can take a long time and might never fully be realized. Especially for those who lost loved ones in the 9/11 attack, we cannot expect them to be fully healed.
The 9/11 attacks happened unexpectedly and was a normal workday for business professionals, policemen, and firefighters. None of them was prepared for what was going to happen that day, nor were their families.
Dear God, please help in the healing of not only our nation but also of the individuals who were affected. Provide healing to the families and friends of those who lost their loved ones in the 9/11 terrorist attack. Please give them support and extra encouragement as they experience another year without their loved ones. Our country of America also needs healing, and please bless us with the gift of your peace. In Jesus' Name, Amen.
4. A Prayer for Grief
A fourth prayer for America on 9/11 is a prayer for grief. Many people lost loved ones on September 11, 2001. Moms, dads, siblings, spouses, daughters, sons, and friends passed away on that day.
The families and friends of those who passed away are still healing from their grief. Grief doesn't have a timeline, which means it is unrealistic to believe all the families and friends of those who have passed away during 9/11 have moved on. Grief just doesn't work this way.
Grief is a painful experience and something that doesn't quickly go away. It can take years upon years before someone begins to even start feeling okay again.
Not only did grief become cemented into the hearts of those who lost their loved ones, but it also cemented grief into the heart of America as a nation.
Even a nation as well-known as America cannot escape the threats and hate of other countries. It is at times such as these that we need to turn to God in prayer.
Dear Jesus, there is much grief in the world today because of the 9/11 attacks. Many families lost their loved ones on that day and might still be experiencing grief. Please shower them with your love and remind them that they are always on your mind. Bring peace and serenity into their hearts, and don't allow them to slip further into grief. Heal their hearts and bring them out of the deep depths of pain. In Jesus' Name, Amen.
5. A Prayer for Hope
A fifth prayer for America on 9/11 is a prayer for hope. Hope is something that we all need. Especially for major tragic events, such as the terrorist attacks on 9/11, we need a reason to have hope. We can always trust in Jesus because He is our hope.
There are terrible things that happen in the world, but they are not God's fault. Terrible things happen in the world because of sin being in the world. Despite these bad things happening, God can work out bad things for His good (Romans 8:28).
Dear God, please give us hope during these times. There have been many devastating events to happen, and the anniversary of 9/11 reminds us of the terrible things that can happen. Please fill our hearts with hope and be our sturdy foundation. Our hope is found in You alone, Lord, and we know we can always trust You. Please give all people hope and give America the hope we need to continue on. We thank you always. In Jesus' Name, Amen.
For further reading:
Remembering 9/11 from a Christian Worldview
How to Honor the Anniversary of 9/11 — May We Never Forget
10 Verses to Guide Our Reflection on the Painful Events of 9/11
Related podcast:
Related video:
Photo Credit: ©iStock/Getty Images Plus/Vectorgraphics
---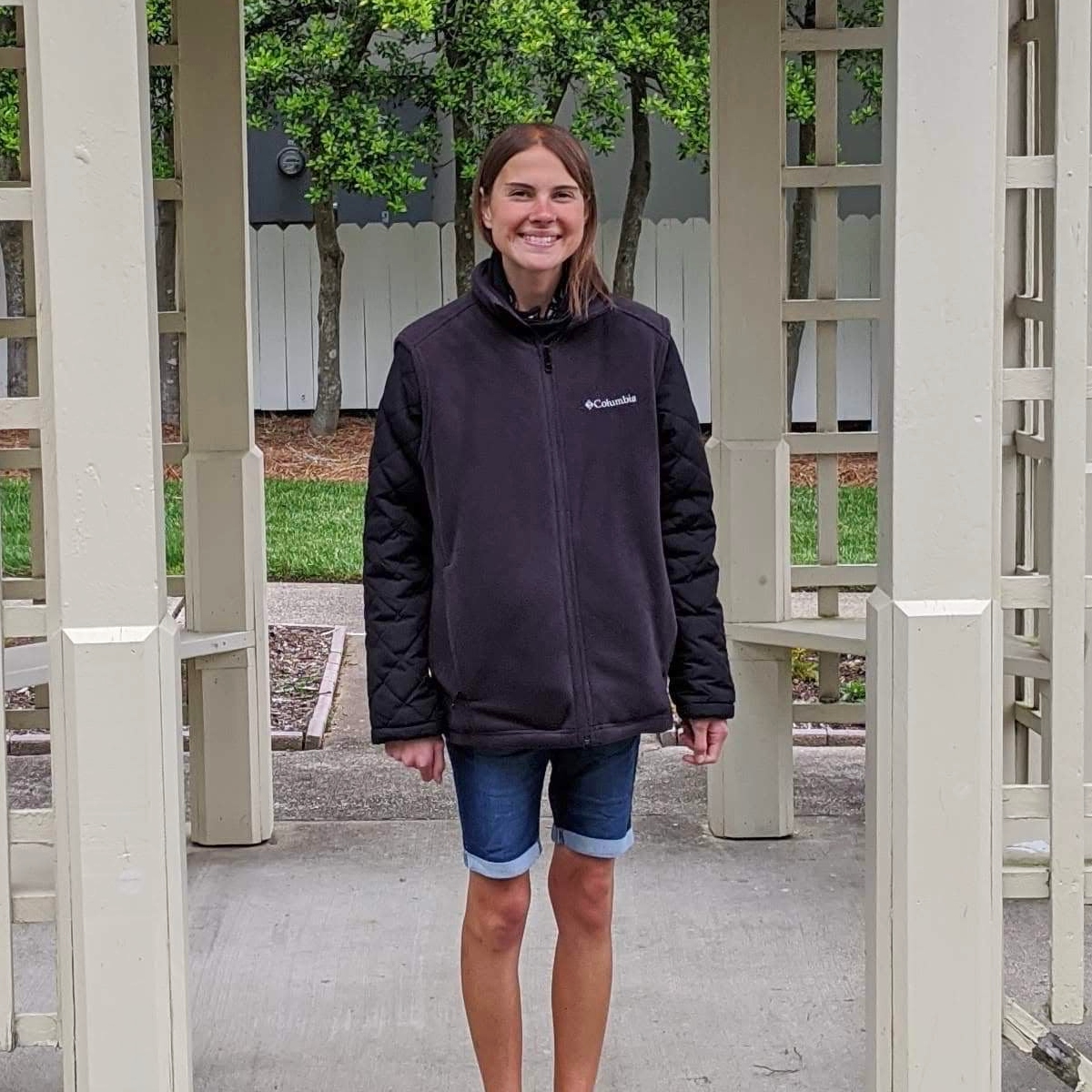 Vivian Bricker loves Jesus, studying the Word of God, and helping others in their walk with Christ. She has earned a Bachelor of Arts and Master's degree in Christian Ministry with a deep academic emphasis in theology. Her favorite things to do are spending time with her family and friends, reading, and spending time outside. When she is not writing, she is embarking on other adventures.
This article originally appeared on Christianity.com. For more faith-building resources, visit
Christianity.com.