Can We Fast at Lent Without Being Legalistic?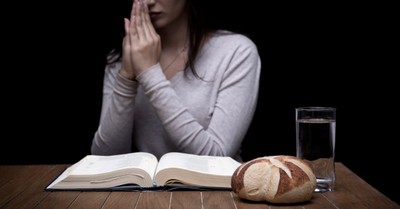 By Kathy Collard Miller, Crosswalk.com
As a little girl attending a church that emphasized rules over grace and also practiced Lenten fasting, I was perfectly suited to be a legalistic Lent keeper. I'd already begun developing my perfectionistic strategies early in life. Lent seemed perfectly suited to hone those skills.
As a perfect perfectionist-in-the-making, I thought God was waiting for me to become perfect before He could love me. What better way to prove I could earn God's love and approval than to sacrifice what I loved best—chocolate! But when I couldn't resist that bit of pre-Easter chocolate bunny, just a nibble of its ear, I felt condemned and hopeless. When would I get my act together and prove my love for God? I was convinced I would try harder at next year's Lent.
Thankfully, at 18, I heard the Gospel message clearly for the first time that Jesus died for me. I didn't have to die to myself to earn God's salvation. My obedient surrender would burst from gratitude that God had provided what I couldn't (Titus 3:5).
Is Lent mentioned in the Bible?
Lent is not mentioned by name in the Bible. Many scholars believe the word "lent" has Germanic roots, referring to the "lengthening" of days or springtime. Exactly how Lenten practices started is not fully known. It is clear that any form of Christian fasting points to the 40-day fast Jesus endured (Mark 1:13, Matthew 4:1-11, and Luke 4:1-13).
Jesus resisted Satan's temptations during His 40 days without food to prove He was the Messiah. We are not trying to prove we are the Messiah. People who choose to fast primarily aim to create a greater dependence upon the Holy Spirit to resist our fleshly desires and draw closer to the Lord. That could mean a variety of options: going without food, social media, sinful attitudes, selfless giving of our time, or more time in Bible study, prayer, or meditation. Deciding what to surrender is itself a kind of fasting—putting aside our plans and desires as we ask God what He wants us to do. Lenten practices also include cleansing and repentance (1 John 1:9).
What Is Lent?
BibleStudyTools.com describes Lent this way: "It is a time to lay aside our wants and needs to come humbly and meek before God, recognizing our need for a Savior above all."
Based most likely on the example of Jesus' fast in the wilderness, early Christian practices included times of going without food. In addition to fasting for Lent, people often donated food to the poor and "gave alms." Scholars report early practices in the Roman Empire varied from area to area. One was fasting weekly on Wednesday and Friday until mid-afternoon. A time of fasting was also often accompanied by some form of worship or getting baptized. By the fourth century, communities like convents and monasteries practiced the 40-day fast as a spiritual discipline associated with Easter. The fast would extend into Holy Week (including Holy Thursday, Good Friday, and Easter Sunday).
Theresa Ceniccola points out one of the challenges and benefits of fasting (in any way) while resisting legalism:
"I believe that the idea of Lent is to learn to be more Christ-like in our everyday lives. The three pillars of Lent – prayer, fasting and almsgiving – were integral habits of Christ's during his life on earth. When we choose to incorporate one or more of these habits in our lives during Lent (or anytime!) then we're saying, 'I want to live like Christ!' And that's not an easy task. So, give yourself permission to falter. But remember that God is pleased with our efforts and our willingness to try."
Growing in holiness and fasting was often connected with repenting from sins and decreasing self-indulgence. Christians can sometimes mistakenly connect these activities with earning favor with God to deserve his forgiveness and love. That was certainly a part of my thinking when I was a teenager.
How Fasting Can Increase Spirituality Without Legalism
Before I became a Christian, I didn't know how to increase my spirituality without legalism. I eventually learned spirituality is not about going without food or anything else. It's our motive—why we are abstaining.
Cathy Wentz agrees, writing, "The most important principle when it comes to the modern-day Lenten sacrifices Christians may practice is the attitude of the heart. As stated before by Jesus Himself (Matthew 6:16-18), we should not advertise, in any way, concerning the sacrifices we are making. Otherwise, whatever we advertise will not be looked upon favorably by God, and the whole idea is to grow our relationship with God."
Instead of eating, the time going without food—or anything else--can be used for spiritual practices. For instance, every time we go without food of any kind, we will become hungry. Our natural reaction, of course, is to want to eat. But instead, we can "eat" God's empowerment to focus on him and spend the time we would naturally eat on reading the Bible, praying, or any other spiritual practice.
Hunger itself can remind us to hunger after God. Instead of being satisfied by food, we become satiated by delight in God's goodness, generosity, joy, provision, and all of His other qualities. Psalm 65:4 tells us, "Blessed is the one you choose and bring near, to dwell in your courts! We shall be satisfied with the goodness of your house, the holiness of your temple!" (ESV)
I can relate to Jesse Johnson's comments as she writes, "Fasting is a spiritual discipline, because it reminds your body who works for whom. But to tie it to a liturgical calendar is misguided. If you are really excited about preparation for Easter, then do a Bible Study on resurrections for a month. Be disciplined in prayer, and be contrite about your sin. But don't think that spiritual preparation is found in 'fulfilling your fast.'"
How to Begin Fasting and Resist Legalism
Legalism sneaks into fasting when we believe fasting isn't pleasing God unless we fulfill it perfectly.
Stephen McGarvey writes, "In my experience, my Protestant friends who have an interest in Lent, don't honor this time as a specific requirement of the faith. They use the occasion of Lent as a time of personal spiritual refection. Some fast, others give up simple pleasures or luxuries as a small reminder of the great sacrifice that Christ made for us."
Here are some suggestions for leaving out legalism while fasting:
1. Read devotional books referring to the time before Easter in preparation for meditating on Jesus dying for our sins and rising from the dead and what that means to us.
2. If fasting food can affect your physical appearance, recognize that you might begin to feel proud because people might praise you. Jesus taught, "And when you pray, you must not be like the hypocrites. For they love to stand and pray in the synagogues and at the street corners, that they may be seen by others. Truly, I say to you, they have received their reward. But when you pray, go into your room and shut the door and pray to your Father who is in secret. And your Father who sees in secret will reward you" (Matthew 6:16-18).
3. Don't talk about your fasting except when the Holy Spirit prompts you. By following this attitude, you avoid building yourself up and only talk about it to encourage others. It's not what you go without and the required self-control—it's your motive and the heart you do it with.
4. As you go without something, focus on your gratitude for what you do not have. This practice can eliminate taking the most common things for granted.
5. Fasting as a spiritual discipline can be valuable. It helps us face our inadequacy and learn God doesn't expect us to be perfect and graciously encourages us to persevere (Philippians 1:6). We aren't choosing godliness in God's power to earn eternal life or a happy life on earth. We are drawing closer to God even if it's to confess our shortcomings, like choosing to eat chocolate even after saying we wouldn't eat it during Lent.
St. Augustine of Hippo once said, "BY THE HELP of the merciful Lord our God, the temptations of the world, the snares of the Devil, the suffering of the world, the enticement of the flesh, the surging waves of troubled times, and all corporeal and spiritual adversities are to be overcome by … fasting, and prayer."
Growing up, I had the wrong idea about fasting during Lent. Only later would I learn that my actions could come from gratitude for how Jesus paid for my sins on the cross and gave me the gift of the Holy Spirit to empower me to serve him cheerfully.
Now, I'm so grateful that I no longer need to be legalistic about any spiritual discipline like fasting. Of course, that doesn't mean I should disobey God on purpose if He leads me to enjoy some spiritual practice for a defined time. But like any other struggle, God is eager to forgive me and not demand perfection or performance to love me. His love is unconditional.
Here are further resources:
What Is the Difference Between Lent and Fasting?
Pure-Hearted: The Blessings of Living Out God's Glory
Heart of Courage: Daughters of the King Bible Study Series
Do You Want More of God? Try Fasting
Five Reasons to Take a Break from Social Media
Photo Credit: Getty Images/camaralenta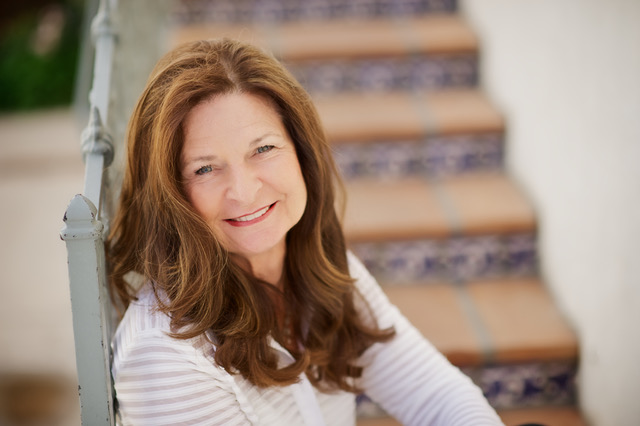 Kathy Collard Miller is an award-winning author and most often writes about Christian growth through her women's Bible studies, Christian living books, and Bible commentaries. Her memoir, No More Anger: Hope for an Out-of-Control Mom, tells how God delivered her from being an abusive mom and healed her dysfunctional marriage. She and her husband, Larry, have written several books together including the God's Intriguing Questions series.
She also is an internationally traveled speaker and loves to share the hope of heart change, abundant living, and eternal life. She has been Larry's wife since 1970, and is a mom of two and grandma of two. Website/blog: www.KathyCollardMiller.com Instagram: @KathyCollardMiller. Twitter: @KathyCMiller.